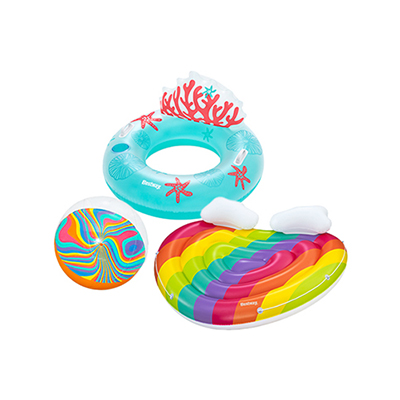 WATER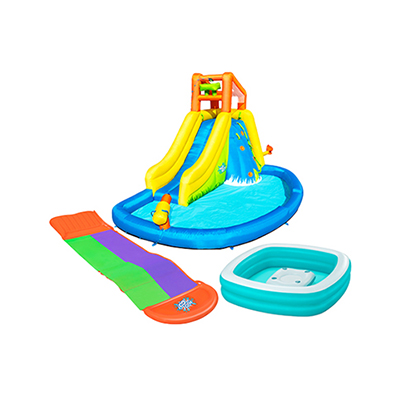 GRASS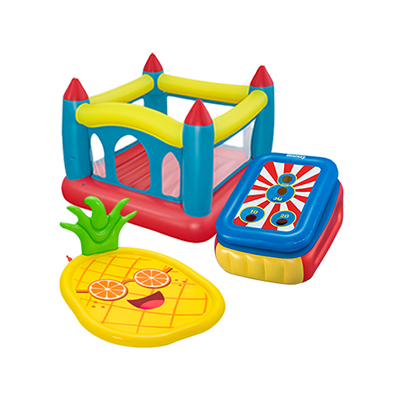 INDOOR
RECREATIONAL TOYS
Maximize the fun of your pool, living room, backyard and more with innovative play items focused on jumping, splashing and sliding.
Our massive collection of toys will have your kids cruising down slippery slides, bouncing the day away or enjoying the pool. These innovative toys cover three categories: water, grass and indoor.
Tap to expand for more information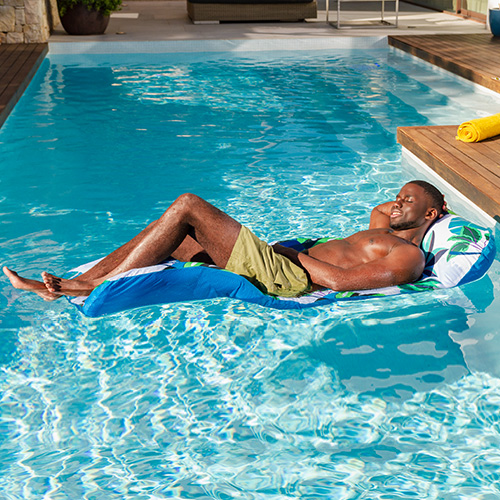 Our pool floats and accessories are seen around the world, bringing fun and function to customers looking to enjoy the pool, lake or beach. Enjoy a sunny day on a giant animal float or relax on a comfy lounge - the possibilities are endless!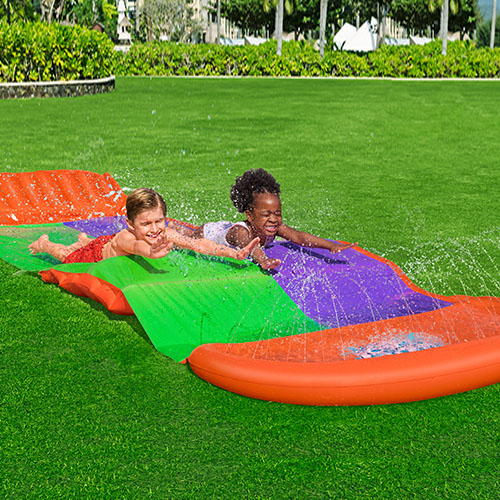 Our grass toy collection brings innovation to the traditional space of water slides, water parks and sprinklers. Popular options include water slides with built-in sprinklers and drench pools, even inflatable water parks with more features than a Swiss army knife. Each item is designed to be fun, affordable and brighten any kid's day.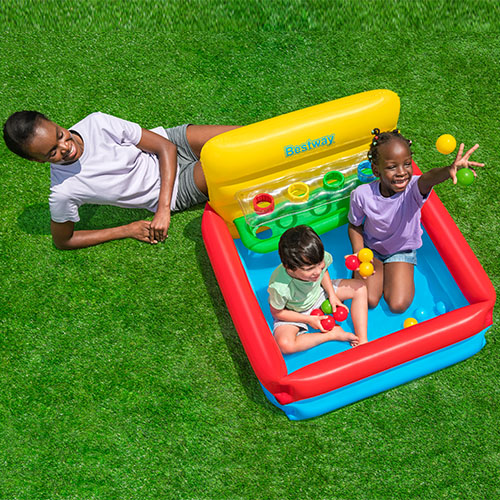 Designed for all year fun, Bestway's line of indoor toys include creative twists on traditional toys to make playtime even more fun. No matter the time of year, this collection lets children's imaginations run wild!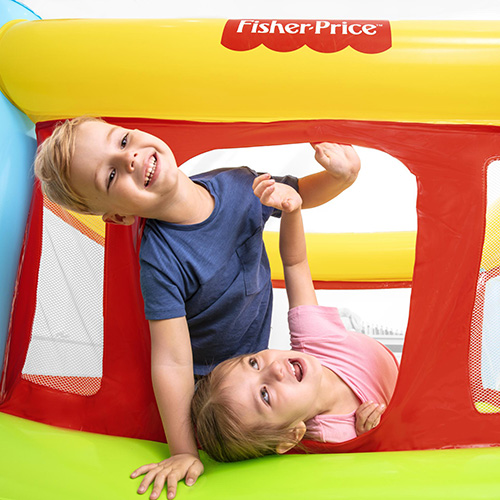 The world's most beloved brands demand efficient manufacturing alongside innovative minds. That's why these brands (and more) trust Bestway to deliver the best licensing, white-label and partnership solutions year-after-year.

© Disney. All Rights Reserved
© Marvel. All Rights Reserved
© Mattel. All Rights Reserved
NEW TRENDS
Our innovative line is based on research and trends in the toy industry, where we set out to deliver memorable experiences that focus on fun and safety. Take a look behind the scenes.