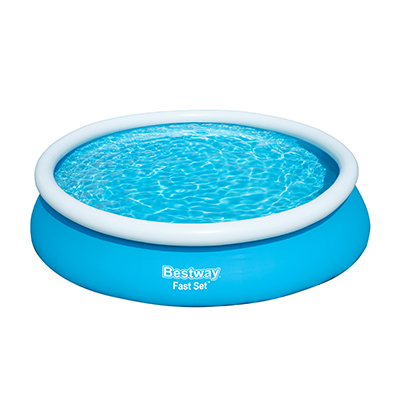 FAST SET™
FILL & RISE POOLS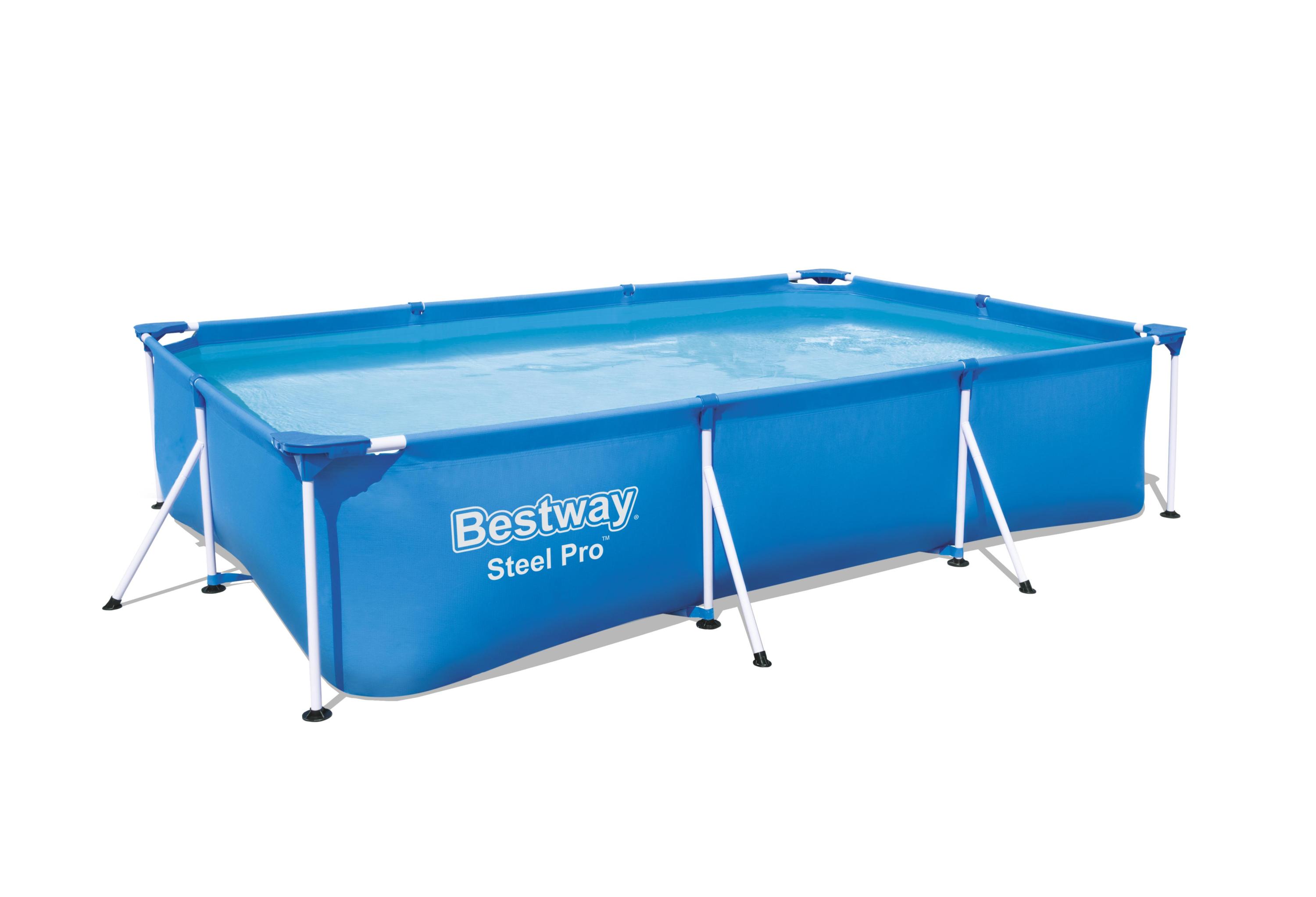 STEEL PRO™
STEEL FRAME POOLS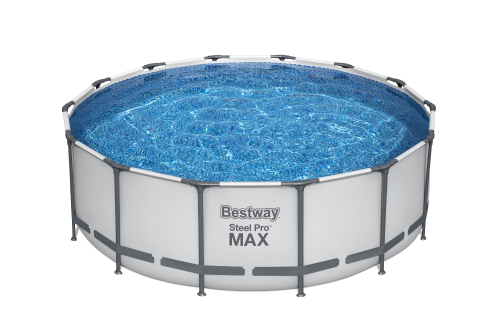 STEEL PRO™ MAX
UPGRADED STEEL FRAME POOLS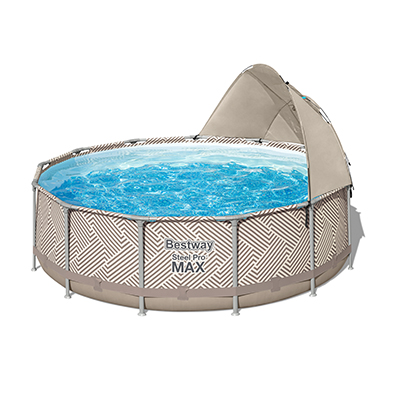 POWER STEEL™
DELUXE STEEL FRAME POOLS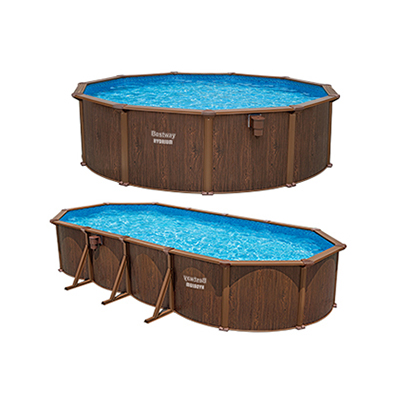 HYDRIUM™
STEEL WALL POOLS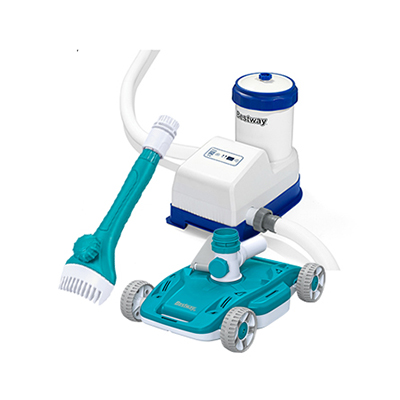 FLOWCLEAR™
POOL ACCESSORIES
ABOVE GROUND POOLS
The forecast calls for a hot summer, so cool off with a splash in a bestway above ground pool
Tap items to expand for more information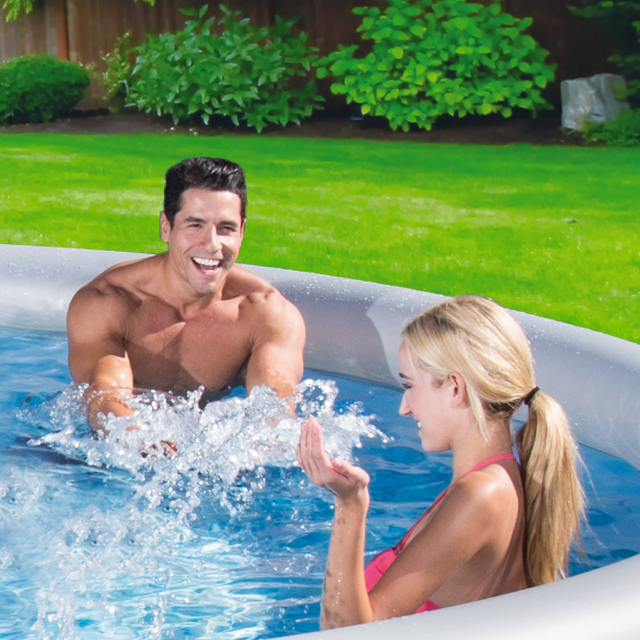 Fast and simple to assemble - just select a level surface, inflate the top ring, fill the pool with water, and you'll be splashing around in no time!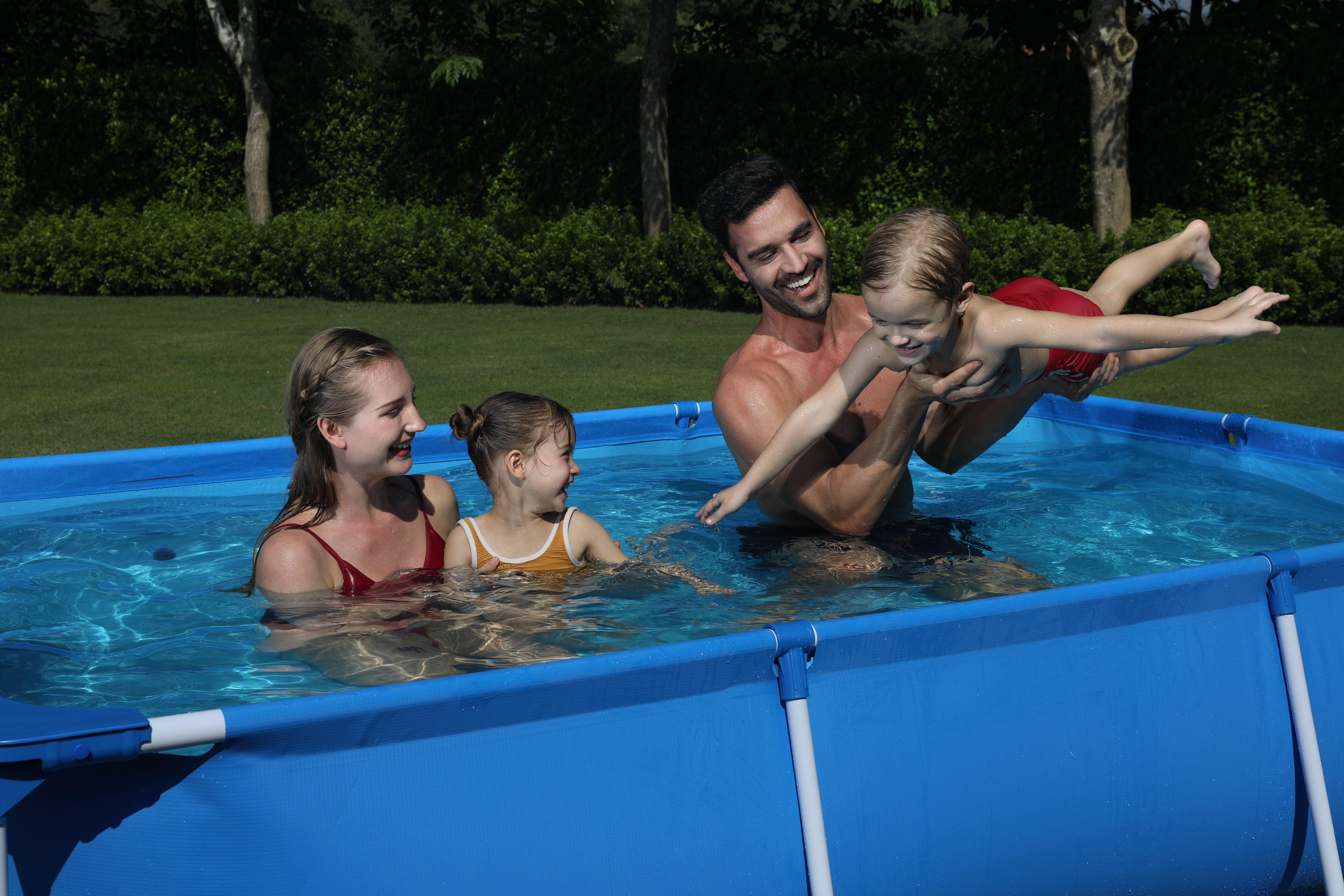 Easy to assemble and very affordable, with a strong, steel frame - you get a lot of pool for your money!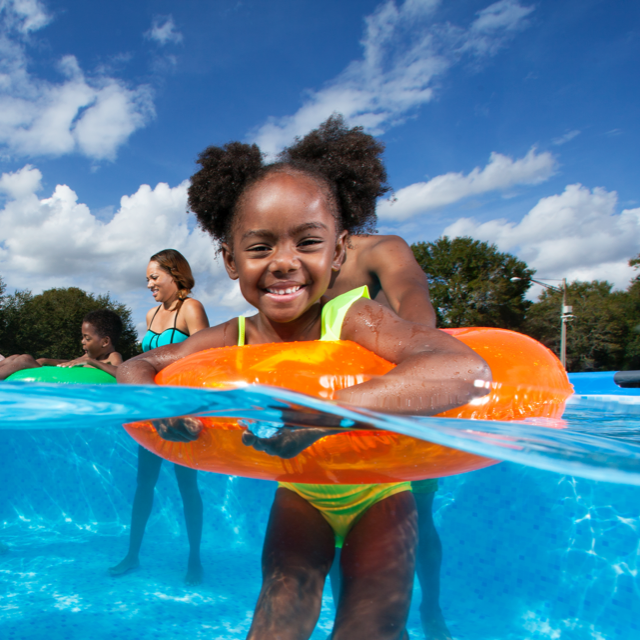 Increased size options offer strength, durability and plenty of splashes for the whole summer.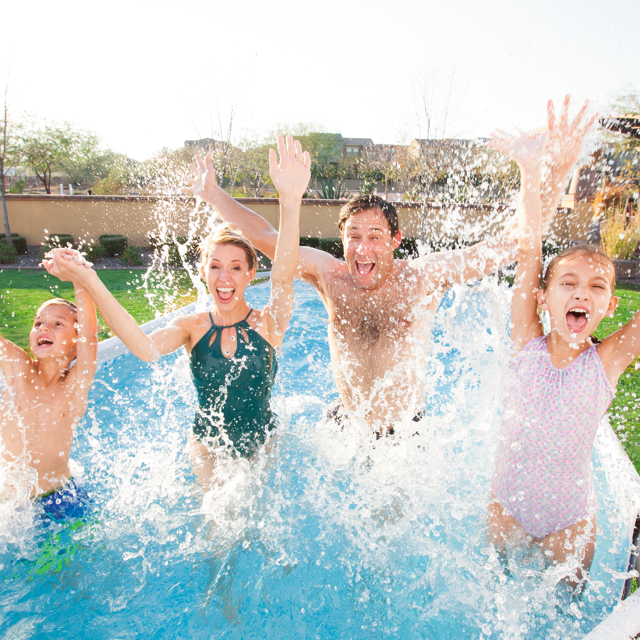 The strength and security of rigid, super strong steel tube framing, plus simple, minimal-tool assembly makes these pools the smart choice for families.

The Swim Vista Series has innovative features that change the standard for backyard fun. Natural and luxurious prints, see-through underwater portholes, and easy to use maintenance equipment - all designed with the strength and durability of Power Steel pools.

The Comfort Jet Series delivers relaxation under the summer sun. Two built-in massage nozzles provide a spa experience in this above ground pool, plus the durability and longevity of a Power Steel pool.

Invest in your family's future fun with a durable steel-wall pool, built for year-round use. Easy to assemble, with little maintenance!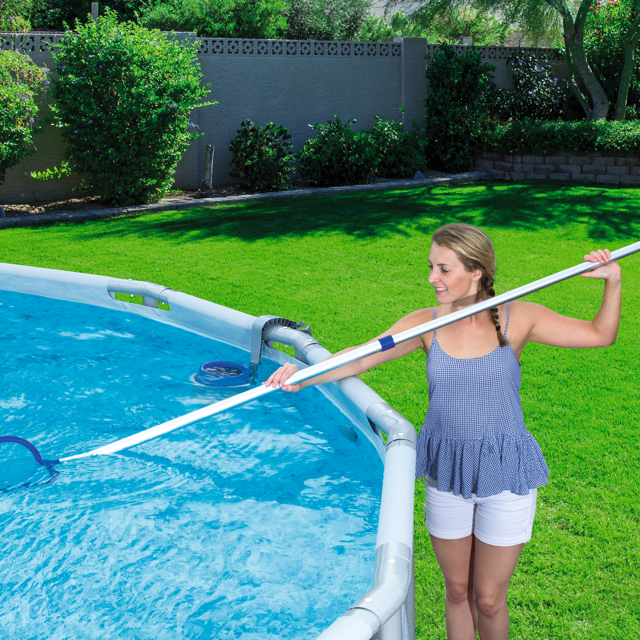 Pool accessories you need for cleaning, maintenance, and mood. Take the stress out of pool owner responsibilities, enjoy your products for as long as possible.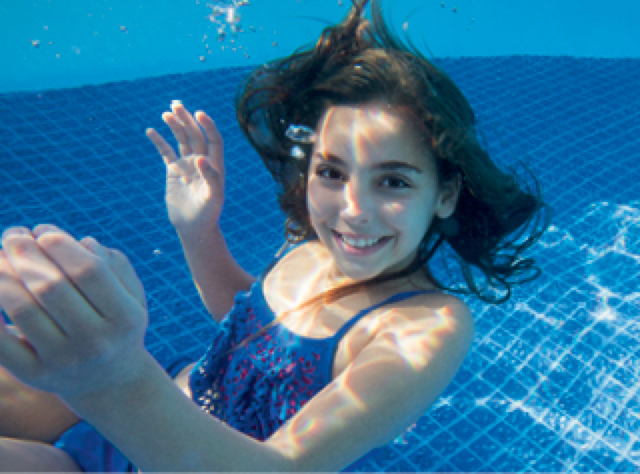 Your Underwater
adventure
awaits!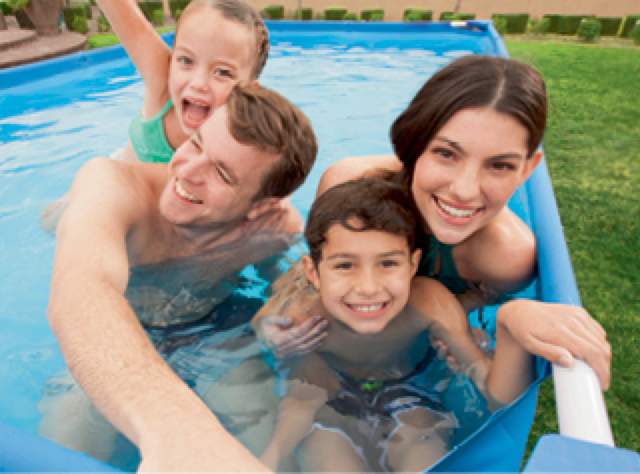 Splashly
family fun
for everyone!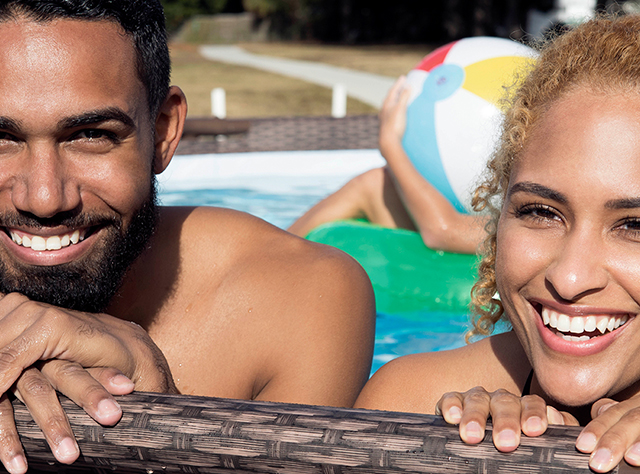 Relax and
unwind
while soaking up the summer sun!
TECHNOLOGY
Each line of Bestway® pools is thoughtfully engineered to provide the best possible experience for your family.

SUPERIOR FRAME DESIGN
All pool frames are applied with a rust and corrosion- resistant coating so they're protected during the summer months. The frames are further supported by a 3-ply support band for extra stability.

SEAL & LOCK SYSTEM™
The Seal & Lock System is a patented frame design that guarantees each joint connection is airtight and resistant to bending or leaking. The pin-clip design also ensures each joint connects easily.

FrameLink System™
The FrameLink System safely and securely holds the steel frame together while preventing metal-on-metal corrosion. The connectors also feature accessory attachments, such as cup holders.

SWIM VISTA SERIES™
The Swim Vista Series offers an incredibly unique swimming experience. With built-in portholes, kids can wave to onlookers while gliding by and parents can easily keep an eye on them as they swim underwater.

COMFORT JET SERIES™
The Comfort Jet Series has two built-in nozzles that spray concentrated water jetstreams for a soothing massage that provides users with the ideal combination of fun and relaxation.

TRITECH™ & DuraPlus™
Tritech material is used in the Power Steel line, and DuraPlus material is used in the Fast Set, Steel Pro and Steel Pro MAX lines. Two layers of durable PVC encase a dense layer of polyester mesh, resulting in a strong, puncture-resistant material.

CHEMCONNECT™
The Chemconnect chemical dispenser is a convenient replacement for the traditional chemical floater. The accessory functions exactly the same as a floater, except it connects to a valve on the pool wall, freeing up more space for you to enjoy your pool.

Bestway Smart Hub™ App
Compatible with smart devices, the Bestway Smart Hub app lets you completely control your pool maintenance with the touch of a button. Turn your pump on and off, set a countdown timer for a specific run time, and check the current status of your filter cartridge.

Adjustable Drain Valves
Unique to Bestway pools, the adjustable drain valves allow you to control the flow of water when draining the pool for the off-season.